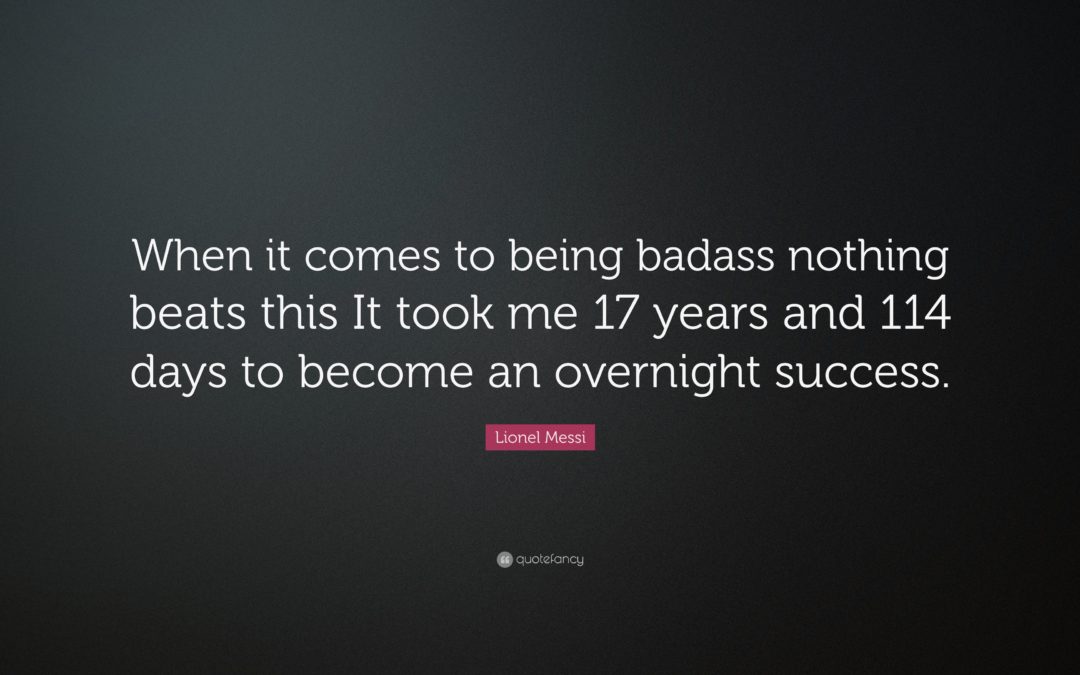 "Most people overestimate what they can do in one year and underestimate what they can do in ten years" – Bill Gates
It has been my experience that to truly master any one thing, or to go to the next level in something takes roughly 10 years of practice.
I was reminded of this as I studied with Garret White this past year at Wake Up Warrior and most recently listening to Andy Frisella who built 1st Phorm into a 100MM dollar company.
In 7 to 10 years in each case.
Personally, a similar happenstance for me… I decided I wanted to be a millionaire by age 36 in my twenties… then, attained a 1.2MM net worth 10 years later.
Then, my ex and I parted ways and I lost almost everything. Not only that, but she sued 3 times over assets we had already agreed to split.
I was now out 40k in lawyer fees, I couldn't sleep, I had zero familial support, no savings, and I had to sign over 70 acres of land in Georgia that we had purchased to build a home and ranch on.
As much as I hate to admit it, I had suicidal thoughts… during this time, I could totally understand why someone would put a bullet in their own skull.
I was literally sleeping on a cot in a rental property with no floor and I swore that in 5 years I would get back what I lost.
That was 2009.
I had to borrow money just to pay the bills.
I borrowed money to do all the PSI courses totaling over 15 thousand. I spent money I didn't have on myself so I could create the life I wanted that didn't exist.
I resigned myself to settle into the process.
2020 will be my 10th year since losing nearly everything.
I fully expect to have regained all my lost footing and then some by then. I have and control more property than I did in 09, but my cash position is shit. So depending on how you look at it maybe I got it back, yet maybe isn't good enough for me.
10 years…
10 years committed to doing business and learning and growing, spending time in the presence of those who can shorten time frames, creating content, investing in my Queen and my partners along the way, getting fucked (not in a good way) by many I have worked with.
10 fucking years…
I have no intention of quitting.
Know this: On the daily, shit moves slow… Weekly shit moves slow… Monthly shit moves slow… But, consistent motion over time adds up huge!
Re-read the Gates quote.
It's about patience in the process. Trusting the process you're in and your skills to figure shit out.
CNP as CNP is almost 2 years old. The business will gross over 110k this year.
FSI as new FSI is 2 months old and we have much to accomplish.
HW as new HW is 6 weeks old and we have much to do.
HW One is not yet a thing, but soon will be.
10 fucking years is the commitment.
Patience and steady motion… NOT complacency, not apathy… is the requirement.
1>0 so celebrate any win you create, any step further down the path, any victory by any member of our merry band.
How will we build this out: By treating every customer as if he is our only customer. What would that look like in terms of service level… how much more likely is that person to advertise for us… to be our biggest fan.
I am here for each of you and I will keep running with all of you. I am committed to what we have discussed for at least 10 years. Are you?
Will you run with this group to create something amazing that you can be proud of for 10 years? Is that worth your energy and effort?